Join us on Thanksgiving Day for our Annual Gratitude Class!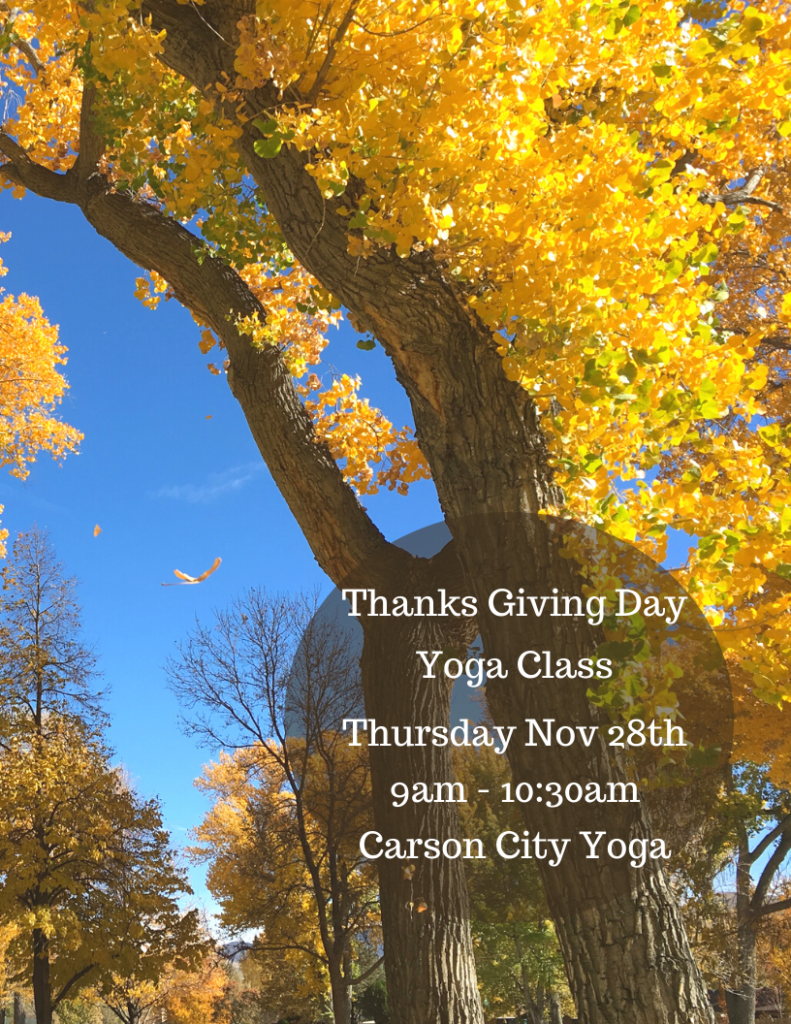 Note: This class is full! If you want us to send you a note in case a spot opens up, please contact us and let us know. And if you have signed up, and decide not to come, please let us know that as well! 
Thanks so much for your support.  All donations for the class will go to FISH to support the good work they do in our community.
Thursday Morning, November 28th
9am – 10:30a at our Carson Street Studio
No set price, donations are optional and are welcome. All proceeds from this class will support our community through the good works of FISH (Friends in Service Helping). Good for you, good for the community!
We do have limited space, and based on last year's full house, we need to require advance registration this year.  
Please go to the Calendar Page and register using the link under the Thanksgiving Day Class listing.  If you do register and later decide not to come, please let us know so that we can free up the spot for someone else!
We look forward to seeing you there!
A Thanksgiving Day Haiku
Autumn leaves let go
drifting slowly to the ground.
Alive, I give thanks.

Wishing you all a very Happy Thanksgiving. May you love deeply and know also that you are loved, may this day and all the days that follow be joy-full, and may you greet every new day with gratitude.