Sunday Morning Long Practice with Molly Dahl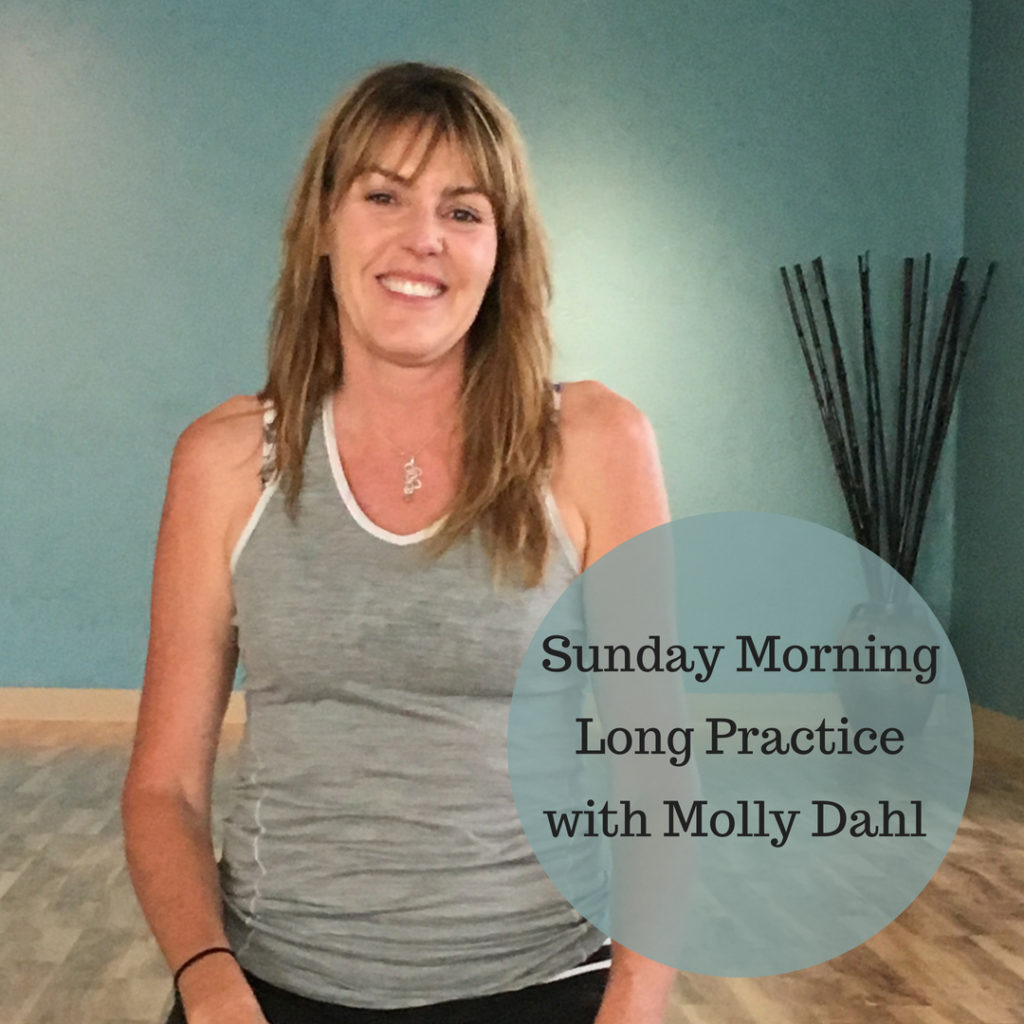 Next Date: March 29th 9:30-Noon
…and then the last Sunday of every month.
This slow and leisurely Sunday morning yoga practice will gently warm you up and prepare your body and mind for deeper opening and exploration. The class finishes with a lovely guided meditation.
This practice is based on the Tibetan Yoga chakra balancing series, allowing each student to create a smooth flow of balanced, calm energy. The extra time allows you to deepen into each asana in a way that isn't available in a shorter class. This deepening relaxes and heals body and mind, reversing the effects of anxiety and chronic stress. (We could all use a little of that!)
You will leave this class feeling deeply rested and rejuvenated!
Please note: If you are using a phone to complete your purchase, please use this link.