A unique series of meditation workshops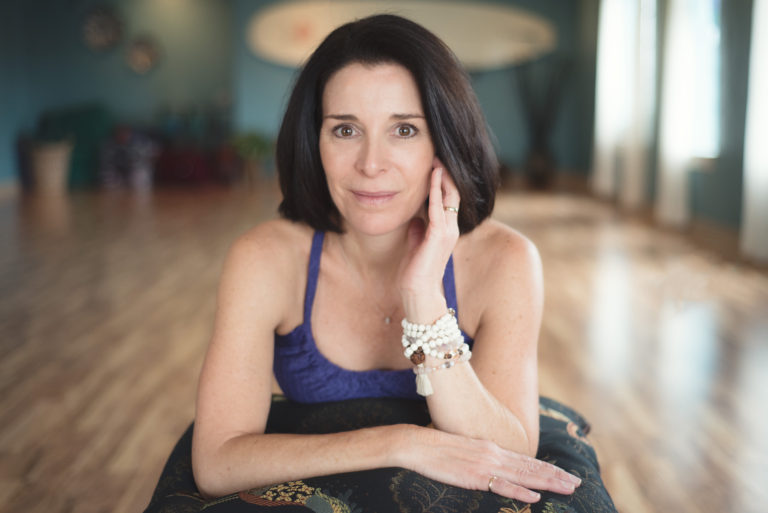 Are you interested in deepening your meditation practice, and customizing that practice to your own style? In these workshops, you can explore what it means to have a healthy meditation practice that is life-affirming, instinctual and designed to meet your individuality and uniqueness. Find a style that feels natural to you.
What you love becomes the starting point and the foundation for your personal practice!
You have the option of daylong workshops, each on a Saturday, and a full weekend workshop scheduled at the end of the year. See below for registration options.
All Meditation Secrets workshops will be held at our 7th St studio, located at 116 E 7th St, #4.
Saturday Workshops –
Each one day workshop runs from 9am-12p & 1:30-4:30p
Choose April 25, July 11, and/or October 17
Individually priced – $99
CE credits available on request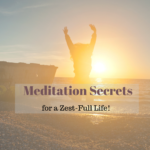 Saturday, April 25th: Meditation Secrets for a Zesty Life
Take a deep dive into meditation secrets that cultivate tenderness, while responding to the calls from our inner world. These inner practices honor and cherish our essential nature and the intimacy of life. Explore your unique zest for life and continue to build a deeply connected meditation practice that is life-affirming!
Purchase the April 25th Workshop Here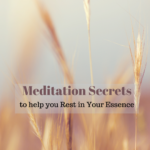 Saturday, July 11th: Meditation Secrets to help you Rest in Your Essence
We all have a need to rest more deeply, and these meditation secrets will support this need. Learn to delight in all the rhythms of your life, and welcome and embrace every part of yourself.
Purchase the July 11th Workshop Here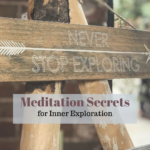 Saturday, October 17th: Meditation Secrets for Inner Exploration
Deep inner explorations lead us to the sacred well. In this workshop learn why it is so important not to fear the depths of inner explorations in meditation.  Listen to yourself, and learn to love your body more fully.  Cultivate body sovereignty, appreciation and ways to nourish yourself. You have the right to thrive in life and live it up!
Purchase the October 17th Workshop Here
November 13 – 15 – The Gifts of Meditation: A Weekend Retreat into Yourself!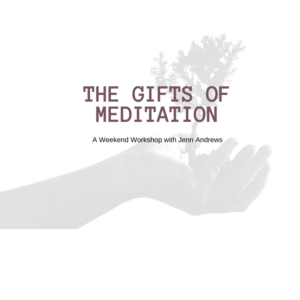 During this weekend workshop we will dive into all the meditation secrets and the foundational inner practices that give us the ability to truly thrive in life. On every level of our being we can benefit from meditation!
Explore how a healthy and personal practice can support your unique life. Dive in and discover the wonder and awe of your individual pathway into meditation and create a foundation of skills for your personal practice that will last long beyond this workshop.
November 13-15, 2020
Friday, Nov 13th 5:30-7:30pm,
Saturday and Sunday Nov 14-15 9am-4:30p with a 90 minute break for lunch each day
Workshop Rate (without any package) $236 early bird rate (register by 10/24), or $250 standard rate (after 10/24)
CE credits available on request
 Purchase the Gifts of Meditation Weekend Workshop Here