The Dynamic Shoulders

How to Maintain Muscular and Structural Integrity of the Shoulders in Yoga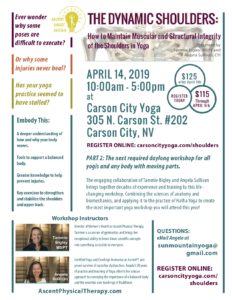 In this sequel to the pelvis workshop you will have an opportunity to embody a deeper understanding of how and why your body moves in relationship to the shoulders. You will:
learn tools to support a balanced body
gain knowledge to help prevent injuries
learn key exercises to strengthen and stabilize shoulders and upper back
Tammie Bigley from Ascent Physical Therapy and our own Angela Sullivan come together for this second workshop, this time focusing on the shoulders and upper back. Discover how anatomy and biomechanics can be applied to the practice of  Hatha Yoga, and how you can use these tools in your yoga practice.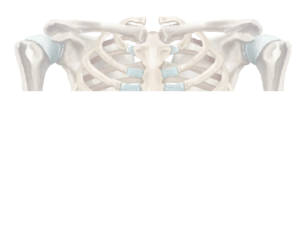 Sunday, April 14, 2019, 10am – 5pm
@ Carson City Yoga
305 N Carson St #202
Workshop Price: $125
Register Below to Save Your Spot ~ 
Purchase