Sunday Sound Bath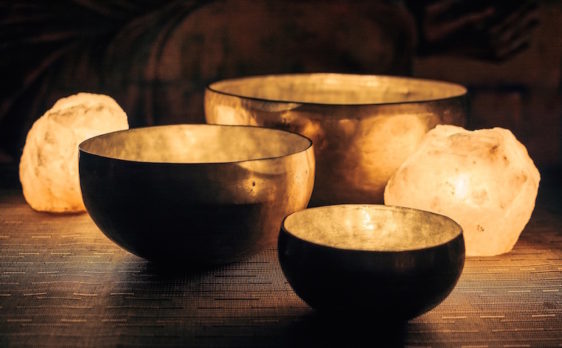 Avilone and her Sacred Sound Healings are taking a summer hiatus. There will be no Sound Bath in August.  Check back with us for the next date to be scheduled!
Next Event:  TBD 
Sacred Sunday Sound Bath   
Sacred Sound Baths are a wonderfully rejuvenating and cleansing experience of sound vibrations. In this deeply meditative and soothing experience, you will feel as if you are bathing in an ocean of harmonious sounds that are heard through the ear of the body itself. This has a relaxing, hypnotic effect on the brain, altering consciousness and creating a deep sense of peace. 
This is your special time to receive the full benefit of the transformational energy of Avilone's beautiful array of Sound Healing instruments …. gongs, chimes, Tibetan, crystal and alchemical bowls, drum and more. The powerful frequencies will help in the clearing, strengthening and aligning of your body. You will feel yourself gently activated and harmonized into a new level of being! 
Bring extra mats, blankets, and a pillow and water for your comfort. You will be laying down and receiving for 90 min. so something cushy under you is recommended. We have a few chairs, too. Just let us know if you need one.