Healing Qigong
with Deborah Stevenson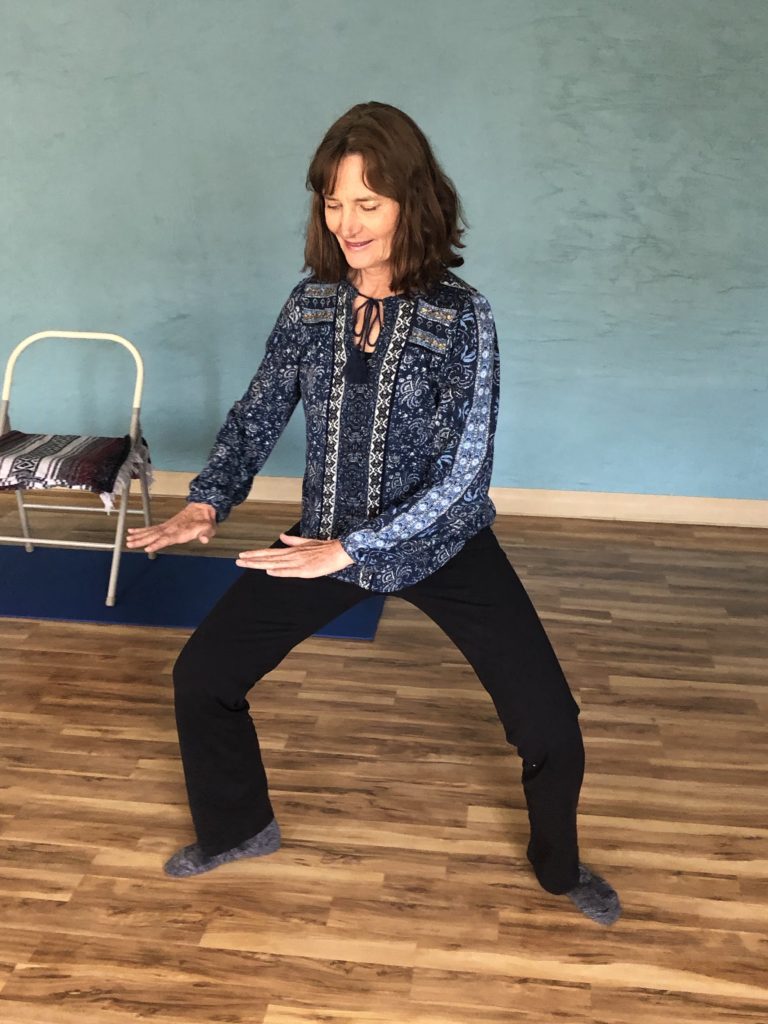 Healing Qigong Workshops – Three Options

Each workshop is a six-week series, offered in 3 parts. You may take them individually, or sign up for all three.
Healing Qigong Part 1 was offered in the Fall, and registration is now closed.
Healing Qigong Part 2, registration is closed.
Healing Qigong Part 3 will be offered Thursdays, February 20th – March 26th, register below.
Times for all Thursday morning sessions: 9:30am – 11am
Each 6 week series consists of ten easy Sheng Zhen Qigong movements. Sheng Zhen means unconditional love.  While Part 1 emphasized gathering "chi" from the universe, Parts 2 and 3 will go deeper, while maintaining a sense of playfulness.
In Part 2, Processing Chi in the Human Stove, the movements help to knead healing energy into the cells and tissues. As Deborah's teacher Master Li says, "There is laughter in the cells and joy in the bones."
Part 3, The Alchemy Frees the Source Within, gradually introduces more challenging movements (still done while seated in a chair) that transform the heart to love and the body to heal.
The movements will be broken down step by step and each class in the series will build upon the previous one.
By practicing these movements and contemplations, one can develop a sense of confidence and resilience for dealing with the ups and downs of everyday life. Students have reported improved circulation, pain reduction, better sleep, and a deep sense of peace. 
Se habla español.
Register Below for the upcoming series.  It is not necessary to have taken part one in order to take parts two and three. They can be taken in any order.

Price for each 6 week series $72, and includes optional attendance at the Tuesday night weekly class.
Register below for Healing Qigong Part 3, Feb 20-Mar 26, or if you have a phone or small screen, you can use this link.