Healing Qigong Series Part 1 of 3
with Deborah Stevenson
Deborah returns this Fall with a new Qigong Workshop Series on Thursday Mornings!

(Note: There is also an ongoing weekly drop-in class that will begin on Tuesday nights. You can read more about that class here.)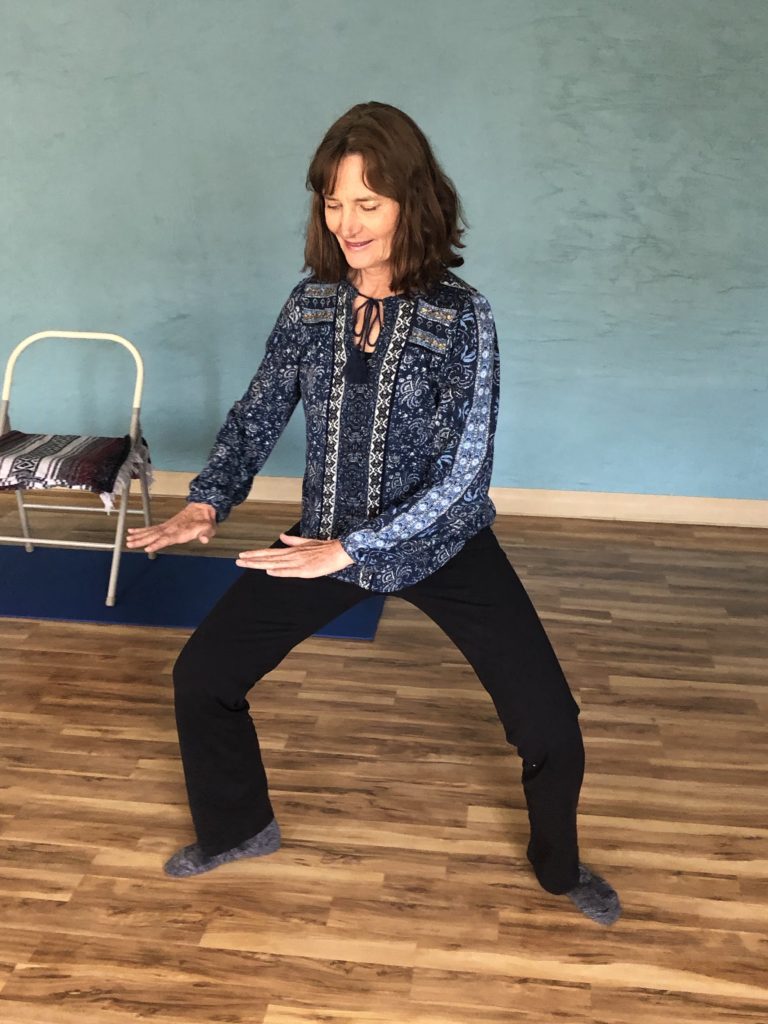 Healing Qigong Part 1: A 6 Week Qigong Series –
This relaxing, six-week qigong series promotes balance and renewal, perfect for this holiday season. Healing Qigong Part 1 consists of ten easy movements with an emphasis on gathering "chi" from the universe and learning how to move energy throughout the body. The movements will be broken down step by step and each class in the series will build upon the previous one.
By practicing these movements and contemplations, one can develop a sense of confidence and resilience for dealing with the ups and downs of everyday life. Students have reported improved circulation, pain reduction, better sleep, and a deep sense of peace. Se habla español.
Healing Qigong parts 2 and 3 will be offered as 2 additional 6 week series to be scheduled in 2020. Stay tuned for dates! If you would like to be notified when those dates are scheduled, contact us and we will add you to that mailing list.
Logistics
Thursdays, 9:30-11am
Nov 7th – Dec 19th (no class Nov 28th)
Location: 116 E 7th St, #4
Advance Registration Required – When you register for this class, you are registering for the full 6 week series. Price includes optional attendance at the Tuesday evening class through the end of December.
Price: $72 for the full 6 weeks, includes Tuesday evening classes through the end of December. Register Below for all 6 classes. No refunds for missed classes – you can see our refund policy here.
(Note: If you are using a phone or other small device, use this link instead.)