Happy New Year!
THIS PAGE HAS BEEN ARCHIVED  – OUT OF DATE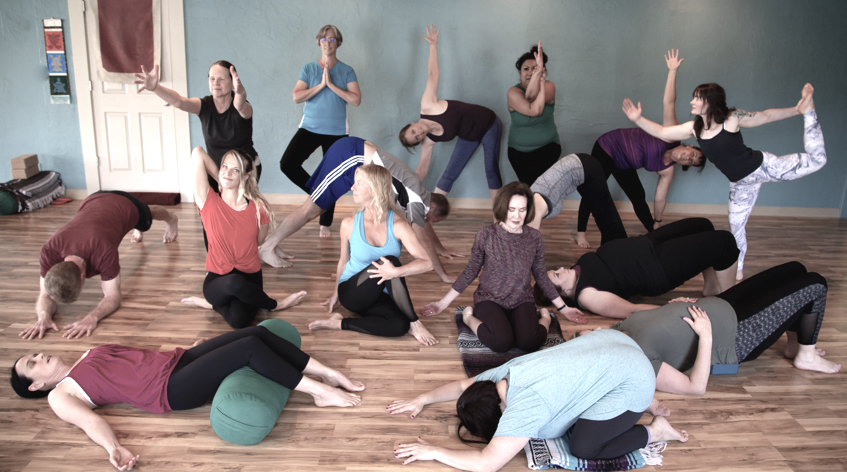 Ready to make your yoga practice a consistent part of your life?
Regular classes with good teachers can go a long way in supporting your practice, and can even help you create your own home practice.
So this January, to celebrate You and the New Year, and to support you in making yoga part of your life, we offer the following Specials –
6 or 10 Class Package Sale
Six Pack = $75 (usual rate $80)
Ten Pack = $110 (usual rate $120)
Six and Ten Class packages may be used for any weekly class. They do not include workshops, class series, or special events, which have different pricing structures. They may be shared with family. These passes expire after one year. See refund and transfer policy here.
2020 Annual Pass – purchase available only in January
Annual Pass $999 – great deal!

Set yourself up for the whole year! The 2020 annual pass gives you unlimited access to weekly classes and includes the monthly Sunday Long Practice and Special Topics workshops. It does not include special events, which have different pricing structures.
Important Note: With the annual pass, you are purchasing 12 months up front at a significantly reduced rate. The purchase is not eligible for refund or transfer. Good for one full year from date of purchase. Does not automatically renew.
These specials are available for purchase Jan 1st – Jan 31st.

Thanks for choosing Carson City Yoga for your classes. We appreciate you, and we are so glad you are here with us.