Fall in love with your yoga practice!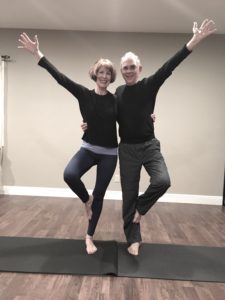 Autumn is a very transitional time of year.  We can feel the seasons shifting, and our activities and pace often change as we move from summer to fall.  There is general sense of change in the air, and it is a good time to build a practice that can support you as you move through the next few months.
So how about 2 Free Yoga Classes to get you going?
This month only, when you purchase a package of 10 classes, we will throw in 2 extra classes. You get 12 classes for the price of 10!
The Ten Class Package may be used for any weekly class. It does not include workshops, class series, or special events, which are different pricing structures. They may be shared with friends or family. Purchase in September, and use any time between now and next September. (one year expiration date – see refund and transfer policy here.)
Note: If you are using a phone to purchase your pass, please use use this link. Otherwise, use the form below.