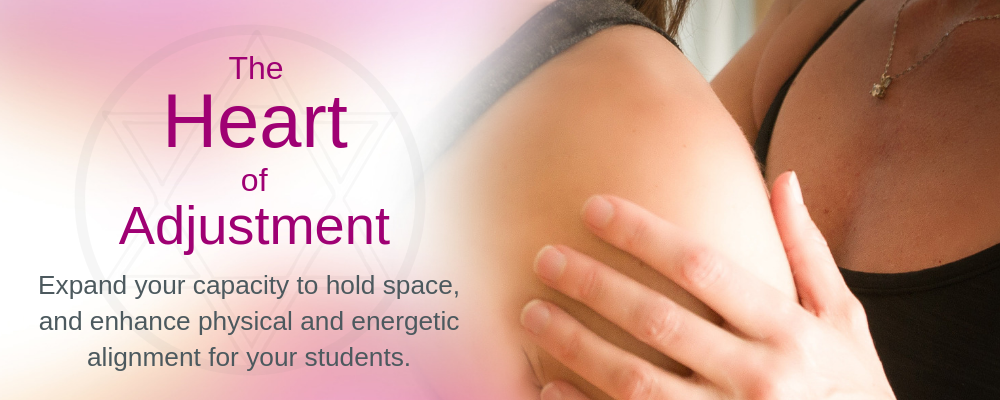 Yoga Teachers! Are you ready to deepen both your teaching and your practice? This continuing education workshop with Denise Deniger is a powerful step toward bringing mindful alignment into your classes.
The Heart of Adjustment
with Denise Deniger
We all want to be seen and heard, and to feel connected with a sense of belonging. As a teacher, you can create a safe container for your students to explore this possibility. In this unique 3 day workshop, you will learn how to deepen the connection with yourself, and then with your students. You will leave this weekend with a deeper inner relationship that you can bring to your teaching.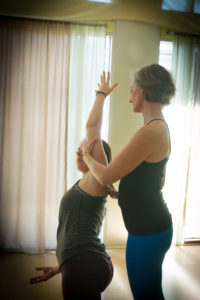 Workshop Goals:
Use principles of anatomical alignment to facilitate safety and encourage body awareness.
Use your hands in intentional and subtle ways to align and open up pathways for prana to flow.
Integrate your meditation practice into your asana, and assist in creating a co-meditation with each student.
Develop your senses to tap into the subtle energies of the class to discern which students to assist, when, and to what degree.
Use your voice and presence to encourage a spirit of curiosity and confidence in the dynamic class environment.
Develop a deeper relationship with your own body, mind, and heart.
This workshop is a blend of discussion, self-reflection, exercises and interaction with others. Exercises include: personal subtle body exploration, learning to "see" prana flow, mindful touch, and asana assists from this perspective. We will explore three progressively deeper levels:
Part 1: Preparing for Contact: Connecting with Yourself and the Other Teacher in the Room
Part 2: Dancing at the Gross Level: Physical Alignment
Part 3: Deepening at the Subtle Level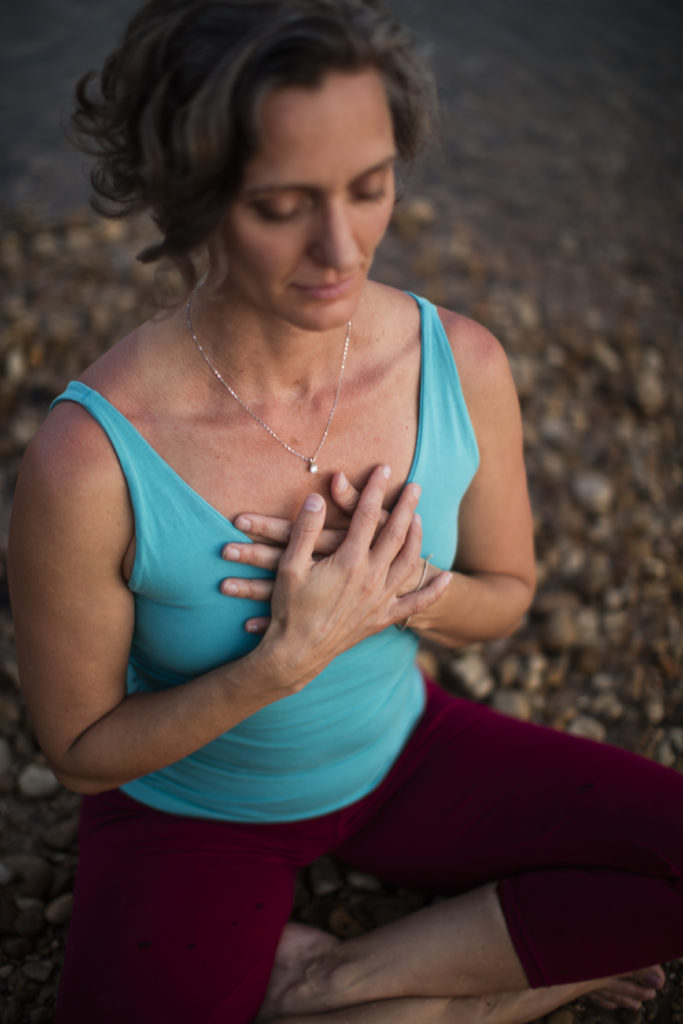 Denise Deniger is a certified, 20-year seasoned yoga and meditation teacher, healer, and dharma student. Approaching life through Movement and Meditation, she uses her everyday life as her practice, continuously deepening her knowledge and understanding of yoga philosophy and spiritual living. She gently, yet powerfully, shares that wisdom with others as she teaches various classes and workshops on yoga, the art of adjusting, meditation, dharma, and iRest yoga nidra.


Denise is known for her authentic, empowering teaching style and being able to connect with her students at deep and subtle levels. She creatively weaves philosophy and ancient wisdom into all her class offerings, encouraging her students to find personal union of their own body, mind, and spirit.
Logistics and Registration
October 4-6, 2019
Friday 6-8pm; Saturday 11a–6p; Sunday 9a-4p
(there will be a 90 minute lunch break on both Saturday and Sunday)
Location: Carson City Yoga, 305 N Carson St, #202
Standard Rate: $345
Pay in full today to confirm your spot with payment of $345
Continuing Education Credits are Available for Yoga Teachers
Cancellation/Refund Policy:  You may cancel and receive a full refund minus any associated bank/credit card fees through 9/20, or a partial refund of 50% for cancellations after 9/20. No refunds after Oct 1st. 
Register Below, or contact us if you have questions.
(Please note: if you are using a phone or other device with a small screen, please use this link instead)